Latest News from the AL Services Workshop
If there's something interesting going on in the workshop we'll update the blog so you can find out about it too.
Shop Now Open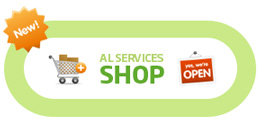 We have a selection of new and used Land Rover® spares available in our shop, along with our own custom made products.
How To Find Us
Servicing and repairs for all Land Rover® vehicles covering Poole, Bournemouth, Ringwood, Verwood, Wimborne, Christchurch and Wareham.